Augustus Aurelius Solomons (1829-1891) was born in Sumter, South Carolina to Marks Solomons (1766-1830) and French immigrant Rachel Rodrigues Solomons (1799-1855). Prior to the Civil War, Solomons worked as a merchant with his brother, Jacob Theodore Solomons (1826-1875). Very successful, Solomons lived in a beautiful home at 141 North Main Street with his wife, Kate Cohen Solomons (1833-1876), and children. During the Civil War, the home reportedly served as the headquarters for Union General Edward E. Potter (1823-1889).1 The old Sumter County Courthouse, constructed in 1907, stands on the site today. Per his obituary, Solomons went into business for himself in 1867, opening dry goods, grocery, and clothing store A. A. Solomons on the southeast corner of Main and Liberty Streets in Sumter.2 Although Solomons retired in 1890, and later passed away in 1891, A. A. Solomons remained in operation until 1895, when a group of investors bought the business and renamed it The Sumter Dry Goods Co.3
1 Thigpen, Allan. "The Legacy of Potter's Raid." The Item, April 2, 1998, 6B-7B.
2 "Death." The Watchman and Southron, March 25, 1895, 5.
3 Moore, Ivey. "Solomons Family Topic at Historical Society, Legacy Includes Local Independent Living Facility." The Item, January 19, 2011, C8.
Main Image: Advertisement for A. A. Solomons. Reprinted from The Sumter Watchman, November 3, 1870.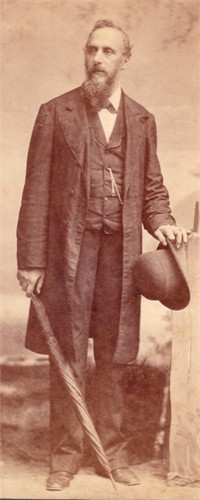 Above: Photo portrait of Augustus Aurelius Solomons, undated. Image from https://www.findagrave.com/memorial/33924513/augustus-aurelius-solomons.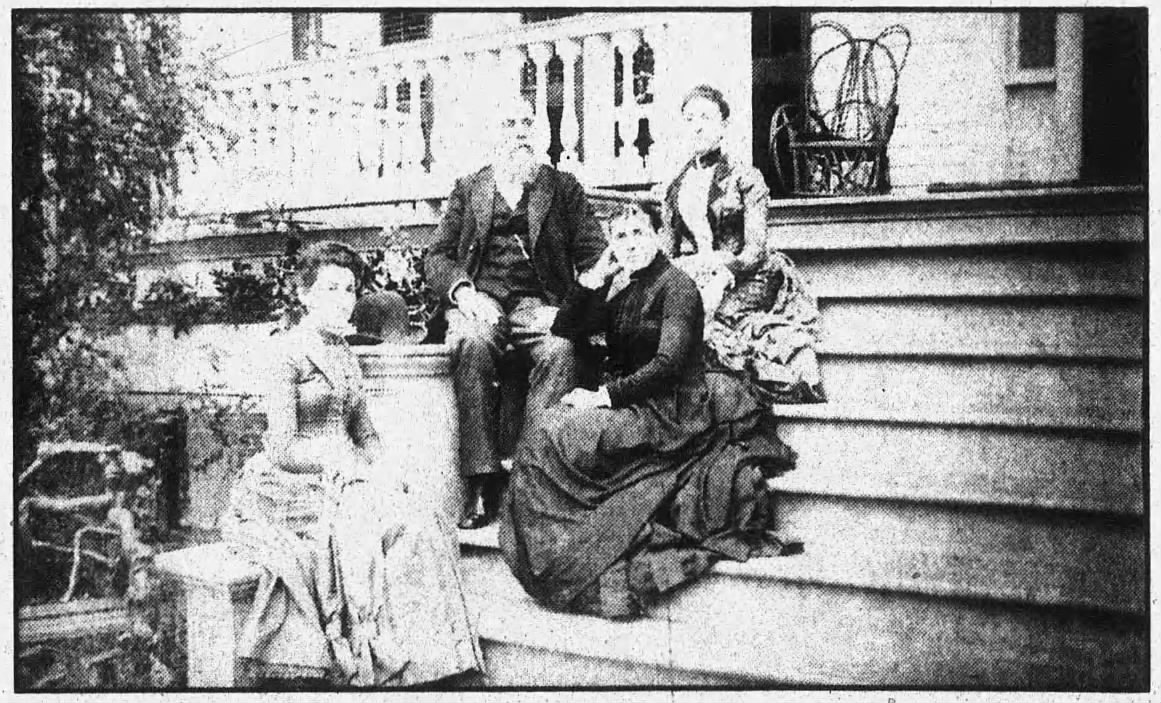 Above: Augustus Aurelius Solomons and three of his daughters pictured on the steps of their home at 141 North Main Street. Reprinted from The Item, April 2, 1998.