Robert Rovner was born on February 25, 1918, in Passaic County, New Jersey. His father, Israel (1889-1964), worked as a pharmacist, and his mother, Hilda (1889-1957), maintained the home and looked after him and his older sister, Louise (1913-2010). As a young man, Robert earned a degree in political science from Rutgers University and later earned an M.B.A. from Harvard University. After completing his master's degree, Robert returned to New Jersey, where he earned his pilot's license from a local community college. Born to fly, Robert then became a pilot with Pan American Airlines in Miami, Florida. In spring 1942, he took a job as a flying instructor in Greenville, South Carolina. Later that year he met the love of his life, Anita Abrams (1919-1989), at a U.S.O. Club party.
Born in New York, Anita grew up in New Jersey and her home state. Her father, Harry (1896-1977), managed shirt factories, and her mother, Mary Brettschnieder (1898-1978), maintained the home. By August 1937, the Abrams family had moved to South Carolina. That year, Harry was one of the founders of the Abbeville Shirt Company. By February 1939, however, he had taken a job as superintendent of the Piedmont Shirt Company in Greenville. A graduate of Lansingburg High School in Troy, New York, by 1940, Anita was working as a stenographer for the Piedmont Shirt Company.
Shortly after he met Anita, Robert joined the U.S. Army Air Corps as a flying instructor and was stationed in Bainbridge Army Air Field in southwest Georgia. In October 1943, however, he returned to Greenville to marry Anita. After celebrating their honeymoon in Atlanta, the newlyweds moved to Bainbridge. Soon thereafter, however, they moved back to Greenville. There, Robert initially worked for Sears before joining his father-in-law and brother-in-law, Irving (1925-2020), at family-owned Main Street clothier Esquire Shop.
In 1955, Robert opened his own business at 32 South Main Street in downtown Greenville with Anita as a partner. The headquarters for affordable, stylish men's formal wear from head-to-toe, Bob's Men's Shop proved popular enough that in 1960 the store was expanded to include the storefront at 30 South Main Street. The store's new section, The College Shop, catered to teenage boys and young men. A risky business—as Robert described it—due to it being based so heavily on fashion trends and "hot items," the youth-based clothing business nonetheless proved very popular. A decade after expanding his first store, Robert opened a second location, Bob's Formal Wear, at 320 North Main Street in downtown Greenville. By 1974, Bob's Men's Shop had relocated to 22 North Main Street and Bob's Formal Wear had relocated to 1414 East Washington Street. Rovner closed the stores upon his retirement in 1980.
Main Image: Robert Rovner in Bob's Men's Shop, undated. Courtesy Philip Rovner.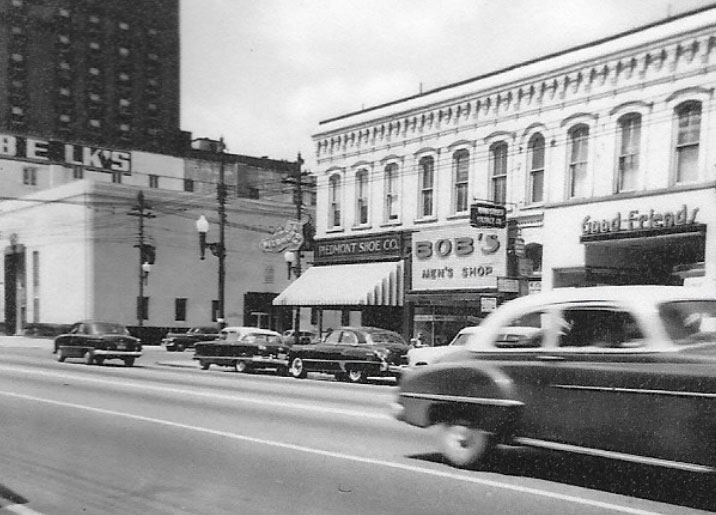 Above Image: Bob's Men's Shop, c.1955. Courtesy Philip Rovner.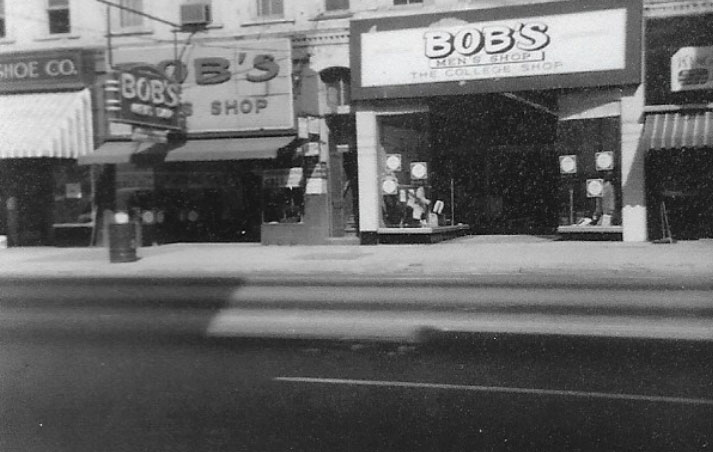 Above Image: Bob's Men's Shop and The College Shop, c.1960. Courtesy Philip Rovner.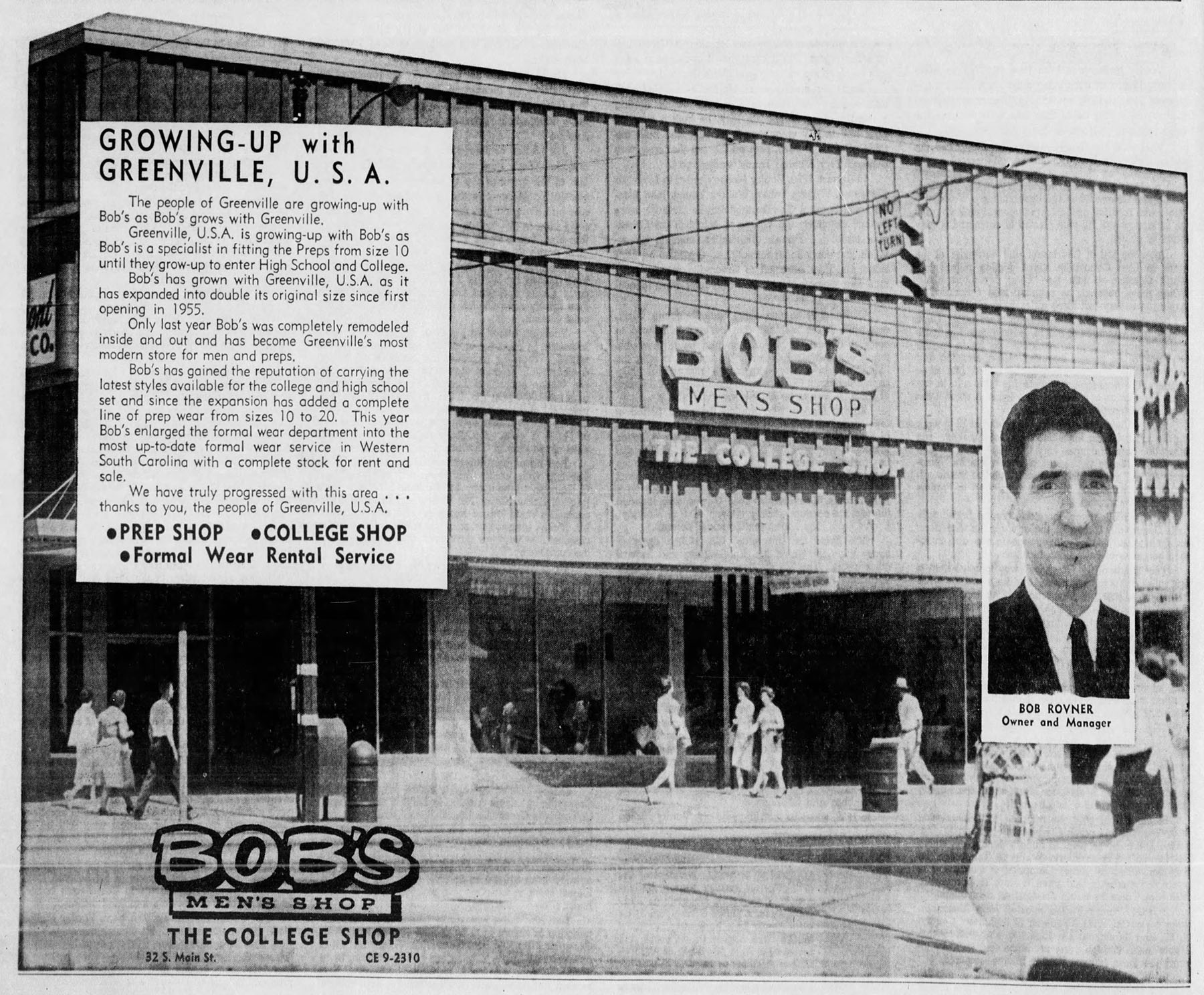 Above Image: Advertisement for Bob's Men's Shop. Reprinted from The Greenville News, June 26, 1962.