On December 22, 1909, Jake Rosenblum (c.1877-unknown) arrived in New York harbor aboard the ship Roon after departing from Bremen, Germany weeks earlier. Originally from Brest-Litovsk, Russia (present-day Brest, Belarus), Rosenblum arrived in Orangeburg, South Carolina by at least 1913. There, he opened dry goods and clothing store, J. Rosenblum, which he operated through at least 1920.
Main Image: J. Rosenblum advertisement. Reprinted from The Times and Democrat, January 15, 1916.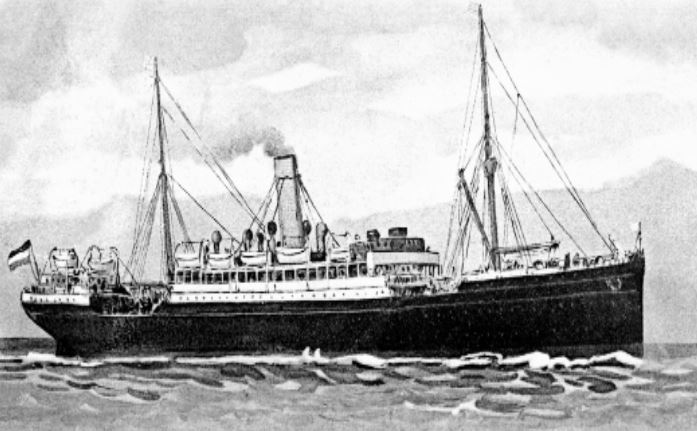 Above Image: Drawing of the ship Roon. Image from The Statue of Liberty – Ellis Island Foundation.