In 1869, Moses (1839-1919) and Mary Garfunkel (1840-1916) moved to Charleston, South Carolina with their growing family after years spent in New York. Retired from business, Moses then devoted himself to the study of "an extensive library" of traditional Jewish religious texts he collected before heading south–then seen as "the greatest mitzvah a devout Jew could perform and the most certain way to divine favor, if not in this world, in the next." Although Moses' scholarly endeavor was certainly supported by his wife and his father-in-law, Abraham Isaac Trager (1809-1913), Mary nonetheless was pressed to provide for the growing family, which numbered four children by 1870. Upon the family's arrival in Charleston, Mary opened a hoopskirt and corset manufactory below their second-story home at 378 King Street. In the late 1870s, the family relocated to Columbia, SC, to escape an outbreak of yellow fever. In Columbia, Moses opened a dry goods and clothing store on Assembly Street. Shortly after the death of Mary's mother, Jeanette Esther Trager (1818-1882), the Garfunkels returned to Charleston, where Moses and Mary would open a dry goods store at 312 King Street.1
1 Milton M. Gottesman, Hoopskirts & Huppas: A Chronicle of the Early Years of the Garfunkel-Trager Family in America, 1856-1920 (New York: American Jewish Historical Society, 1999), 21-24.
Main Image: An advertisement for Mary Garfunkel's hoopskirt and corset manufactory. Reprinted from The Charleston Daily Courier, January 28, 1869.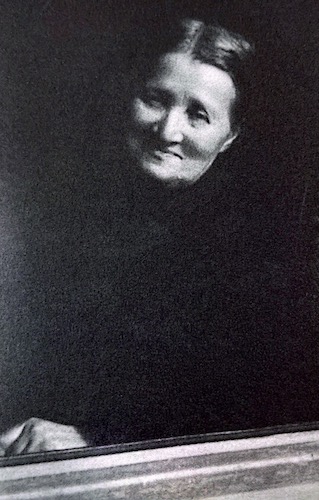 Above Image: Masha "Mary" Hennie Trager Garfunkel, c.1900. Reprinted from Hoopskirts & Huppas (1991) by Milton M. Gottesman.