Rubin Rosenbaum (1853-1927), a native of Warsaw, Poland, immigrated to the United States around 1887. He worked as a merchant in New York City and Augusta, Georgia, before he moved to Greenwood, South Carolina with his wife, Rosa (1859-1946), and sons in 1901. In Greenwood, Rosenbaum established dry goods and clothing store R. Rosenbaum. In 1904, Rosenbaum he out the stock of M. A. Lesser, a merchant who decided to move to New York but didn't want to carry his stock there with him. Rosenbaum's purchase of Lesser's stock allowed him to hold his first sale, as he bought the goods at a great discount. Rosenbaum's sons Morris (born c.1886), Jacob (1889-1922), and Herman (1892-1929), all helped run the store as their father got older. After Rosenbaum's death in 1927, Morris and Jacob continued to run the store. After Jacob's untimely death, Morris ran the store until around 1930.
Main Image: R. Rosenbaum advertisement. Reprinted from The Evening Index (Greenwood, SC), July 28, 1904.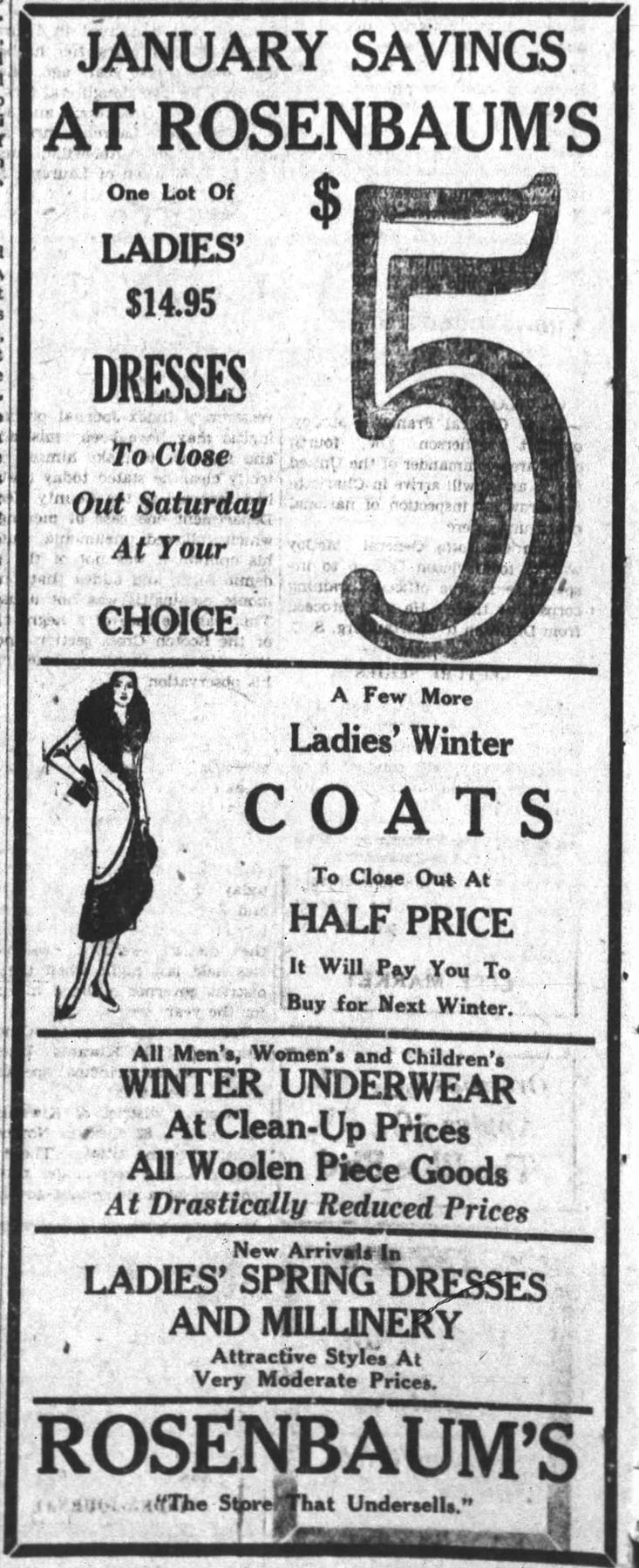 Above: R. Rosenbaum advertisement. Reprinted from The Index-Journal (Greenwood, SC), January 17, 1930.