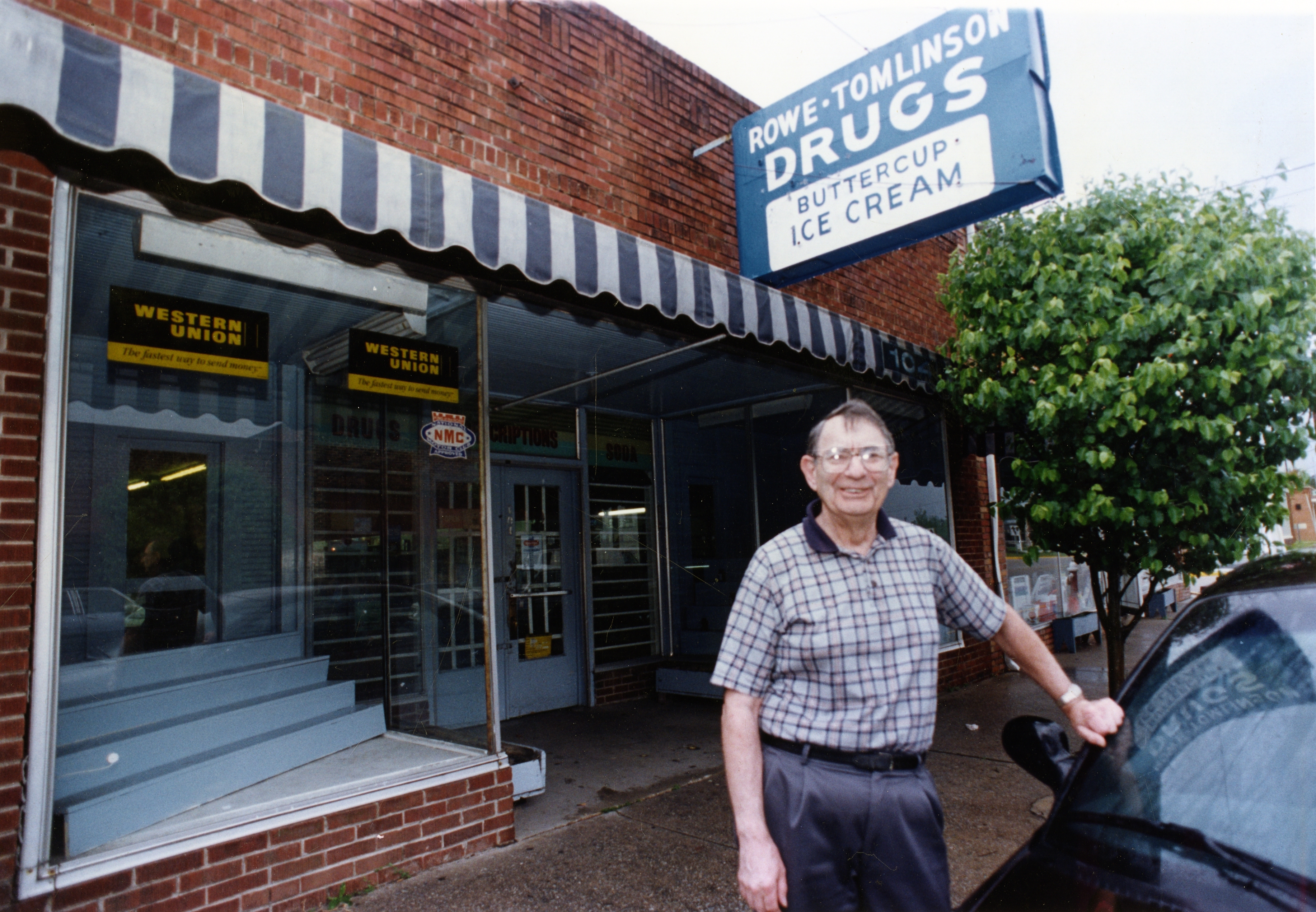 Rowe-Tomlinson Drugs, Inc.
Merchant


May 1953 – April 1995
Main Street
Summerton, SC 29148
FAMILIES: Gordin, Levine, Tomlinson, Rowe
David Gordin (1928-2013) incorporated Rowe-Tomlinson Drugs, Inc. with Willie E. Tomlinson and John E. Rowe on May 12, 1953. David was born to Morris (1885-1957) and Sarah Levine Gordin (1892-1951), who owned a dry goods business, M. Gordin (later Gordin's Dry Goods Store), on East Main Street in Summerton, South Carolina. After graduating from the University of South Carolina in 1952, David briefly worked for his father before opening Rowe-Tomlinson. The pharmacy also featured a soda fountain and retail space. Gordin became the sole proprietor on May 25, 1972 and sold the business in 1995.
Main Image: David Gordin poses in front of Rowe-Tomlinson Drugs, circa 1985. Image courtesy Rachel Gordin Barnett
Left Image: Rowe-Tomlinson employee poses inside Rowe-Tomlinson Drugs, circa 1985. Image courtesy Rachel Gordin Barnett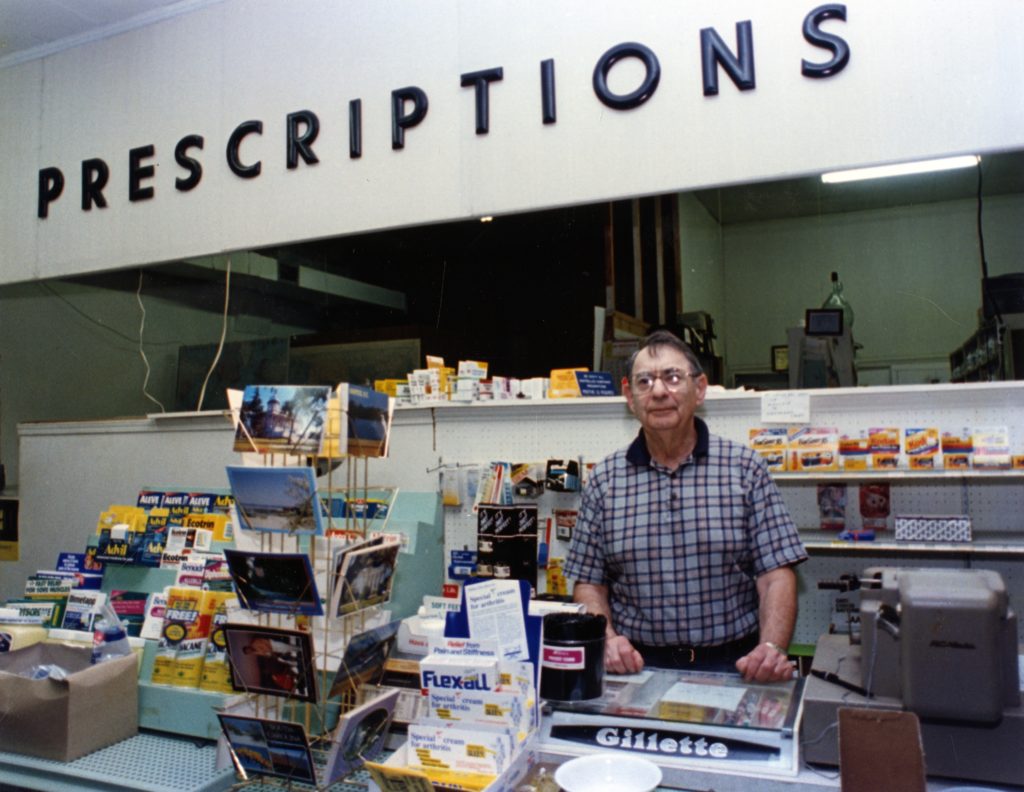 Right Image: David Gordin poses inside Rowe-Tomlinson Drugs, circa 1985. Image courtesy Rachel Gordin Barnett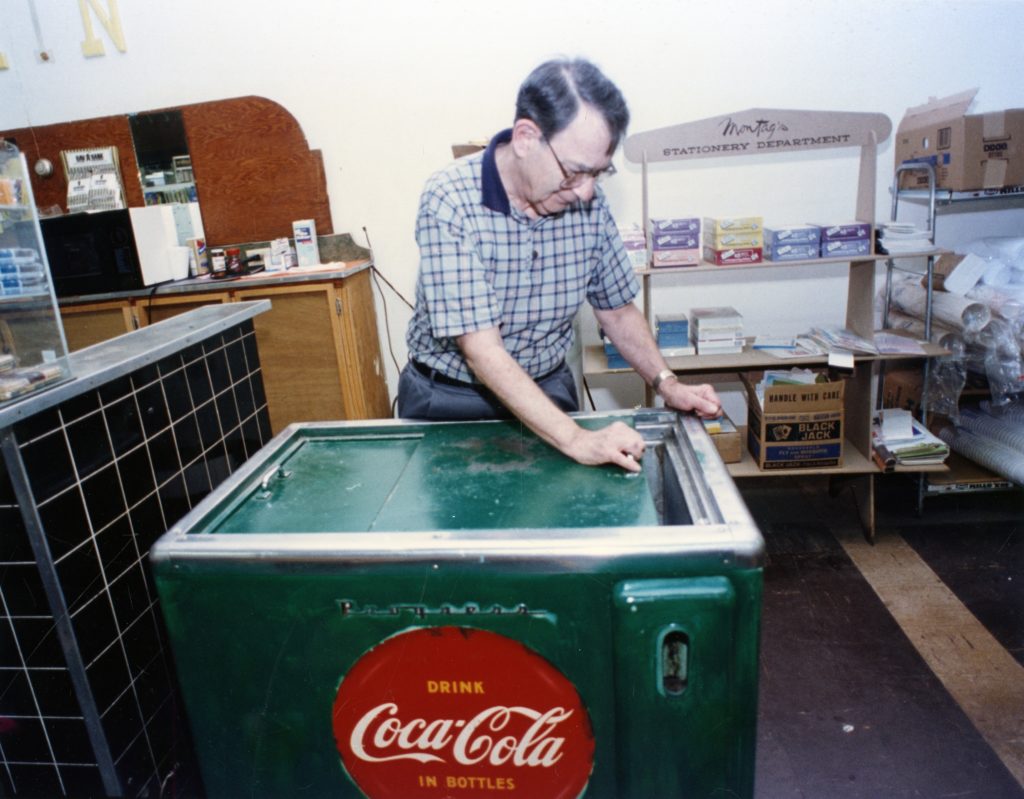 Left Image: David Gordin poses inside Rowe-Tomlinson Drugs, circa 1985. Image courtesy Rachel Gordin Barnett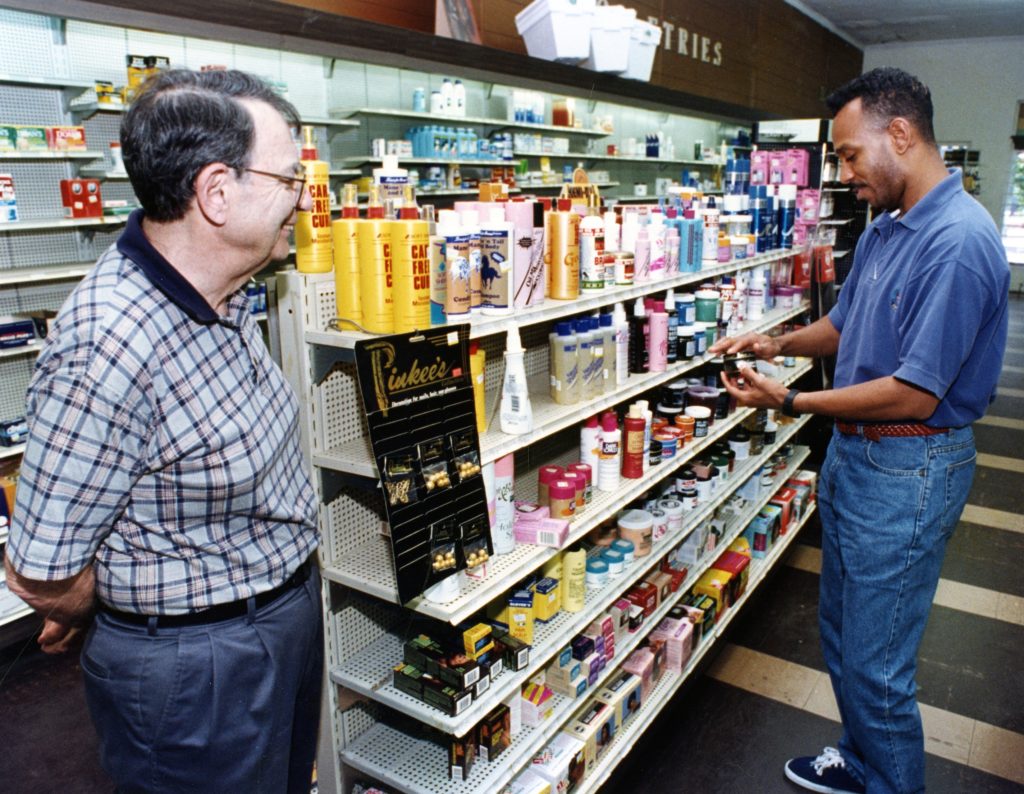 Right Image: David Gordin and a long-time employee pose inside Rowe-Tomlinson Drugs, circa 1985. Image courtesy Rachel Gordin Barnett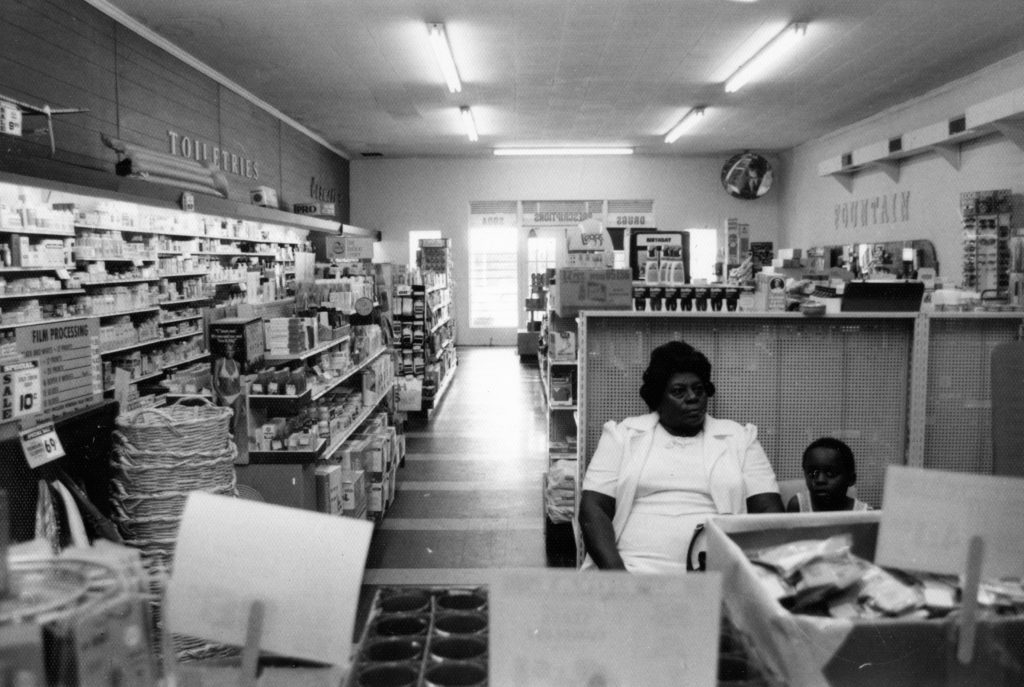 Left Image: Customers seated inside Rowe-Tomlinson Drugs, circa 1965. Image courtesy Rachel Gordin Barnett