In 1892, Reuben Sarlin (1890-1965) left Russia with his mother, Zippe Sarlin (1866-1905), for New York City. After they arrived in the United States, Zippe and Reuben reunited with Reuben's father, Morris Sarlin (1866-1930), who immigrated about a year prior. In New York City, Morris worked as a tailor and Zippe worked as a homemaker. After Zippe's death in 1905, Morris remarried to Eastern European immigrant Anna Sarlin (c.1873-unknown).
After he graduated from New York Public School #84—located on the corner of Glenmore and Stone Avenues in Brooklyn—in 1907, Reuben went to work as a garment cutter. By 1917, however, he had moved to Newberry, South Carolina, where he worked as a junk and scrap metal merchant on Friend Street. By spring 1918, Reuben had moved to Edgefield, SC, where he continued in the mercantile business. In 1919, Reuben married Baltimore native Ella Fedder (1889-1976). The year of their marriage, the pair moved to Liberty, SC and opened Sarlin's Department Store. Successful in Liberty, the Sarlins made plans for a second store in Central, SC. This branch store opened its doors in 1929. The Sarlins opened another branch store one year later in Easley, SC. Reuben hired his brother-in-law, Samuel Ribak (1895-1985), to manage the Easley store. To stock the department stores with the latest fashions of ready-to-wear clothing, dry goods, and shoes, Reuben made buying trips to New York City and Baltimore. The couple's son, Ralph (1924-2007), began to accompany his father on these trips during his teenage years. Ralph ultimately took over the family business around 1960. Sarlin's Department Store in Central remained in operation until around 1932. The stores in Liberty and Easley remained in operation until 1974.
Main Image: Reubin Sarlin in front of his store in Liberty, SC, 1925. Reprinted from Jewish Historical Society of South Carolina, Volume XX1, Number 2 (Fall 2016).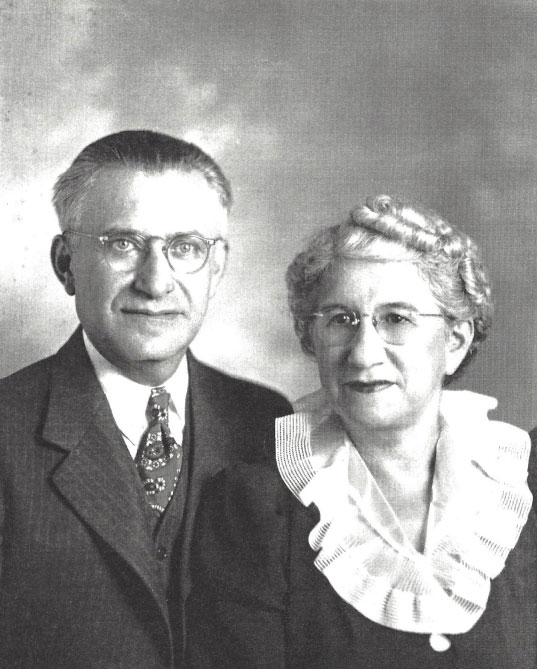 Above Image: Reubin and Ella Sarlin, c.1960. Courtesy Becky Lou Alper.