As a young man, Waverly Levy (1888-1980) worked as a salesman in his father's retail grocery store in Sumter, South Carolina. Following service in the army during World War I, Levy returned to Sumter and became a fruit merchant. He continued in the fruit business until 1935, when he opened Liberty Package Shop, a liquor store located at 23 West Liberty Street in downtown Sumter. That same year, Levy acquired Sumter's American Package Shop, a liquor store located at 101 ½ North Main Street. In 1936, Liberty Package Shop relocated to 35 West Liberty Street and American Package Shop relocated to 111 North Main Street. Levy remained in the liquor business until around 1950. Outside of his mercantile dealings, Levy was active in various social and community groups, including the YMCA and the Benevolent and Protective Order of Elks.
Main Image: Advertisement for Liberty Package Shop and American Package Shop. Reprinted from The Item, June 2, 1937.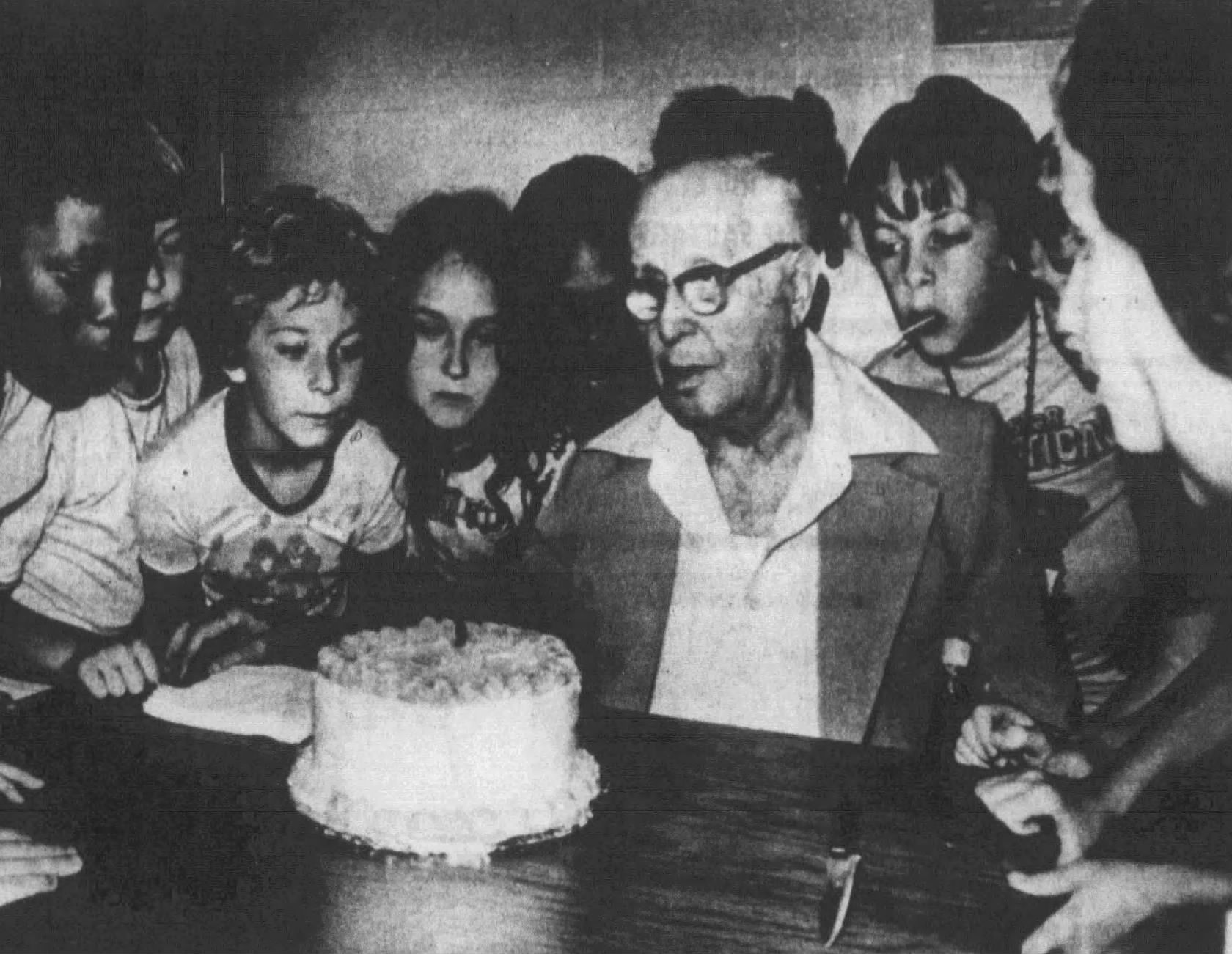 Above Image: Waverly Levy celebrates his 91st birthday with children from the Sumter YMCA. Reprinted from The Item, June 21, 1979.