After the death of Theodore Kohn (1840-1902) in 1902, his son, Sol (1870-1950), carried on the family business, Kohn's. Around 1908, Sol was joined by Bertram Kahnweiler (1884-1933). Kahnweiler was born in Butte, Montana. As a young man, he attended the Philadelphia College of Pharmacy, which he graduated from in 1905. After graduation, he moved to Savannah, Georgia. He came to Orangeburg in 1908 and married Sol's sister, Bertha (1878-1951). Kahnweiler worked as the principal buyer for Kohn's, making frequent trips to northern port cities where he purchased stock before returning to South Carolina. In the late 1910's, Bertha appears to have joined her husband on these trips, purchasing dresses to sell in the store. In the 1920's, Kohn's became known as Kohn-Kahnweiler. In 1929, Kohn-Kahnweiler closed its original location on Russell Street, and opened two new locations, one on North Broughton Street and one on the north side of Russell Street. After Kahnweiler's death in 1933, Bertha assumed his role as a partner in the business. Kohn-Kahnweiler closed around the time of Bertha's death in 1951. In addition to Sol, Bertram, and Bertha, Theodore Kohn's daughter, Adeline Kohn (1876-1966), was also involved with the business, working as a saleslady and serving on its board of directors.
Main Image: Kohn's advertisement highlighting goods purchased by Kahnweiler. Reprinted from The Times and Democrat, May 22, 1919.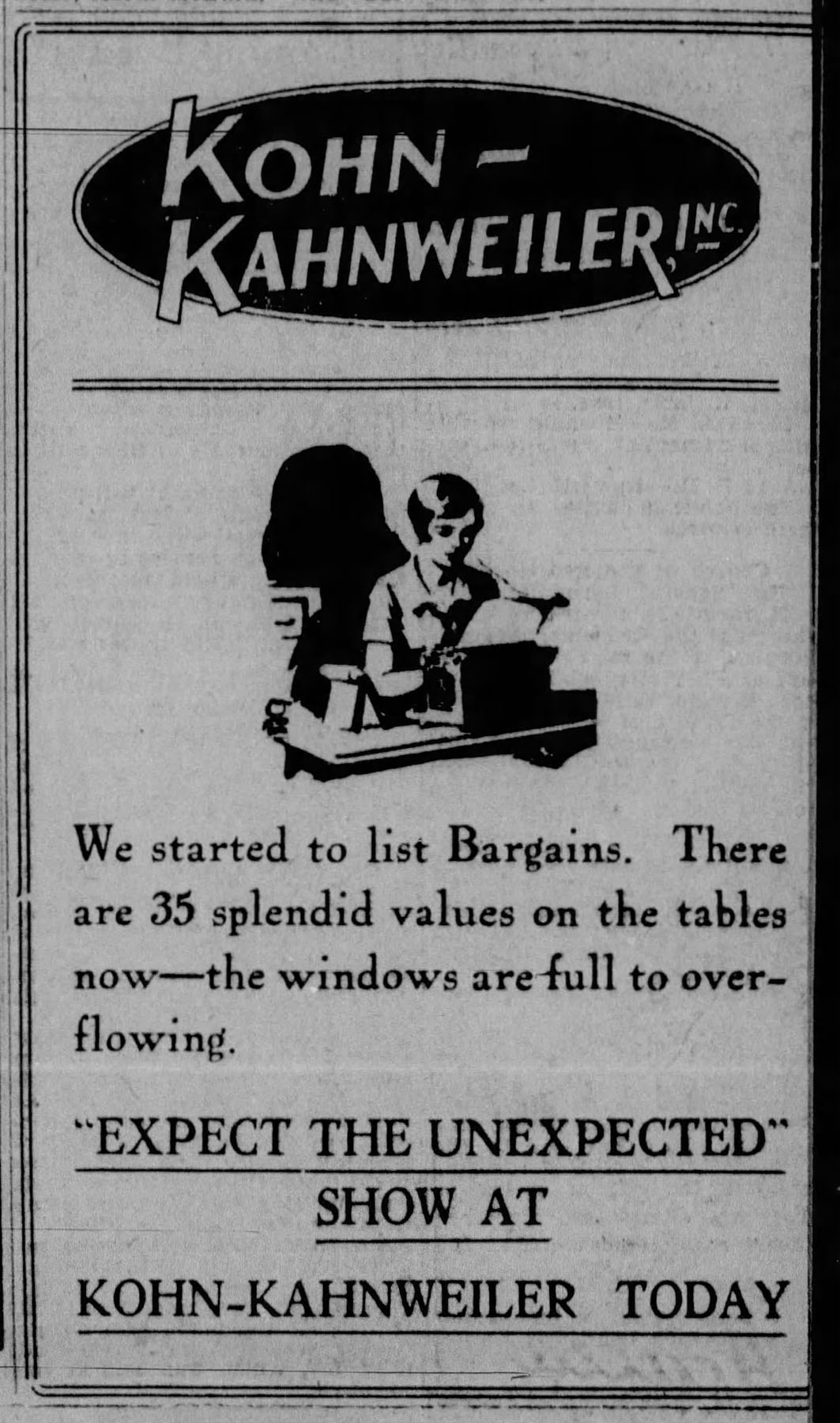 Above Image: Kohn-Kahnweiler advertisement. Reprinted from The Times and Democrat, May 5, 1928.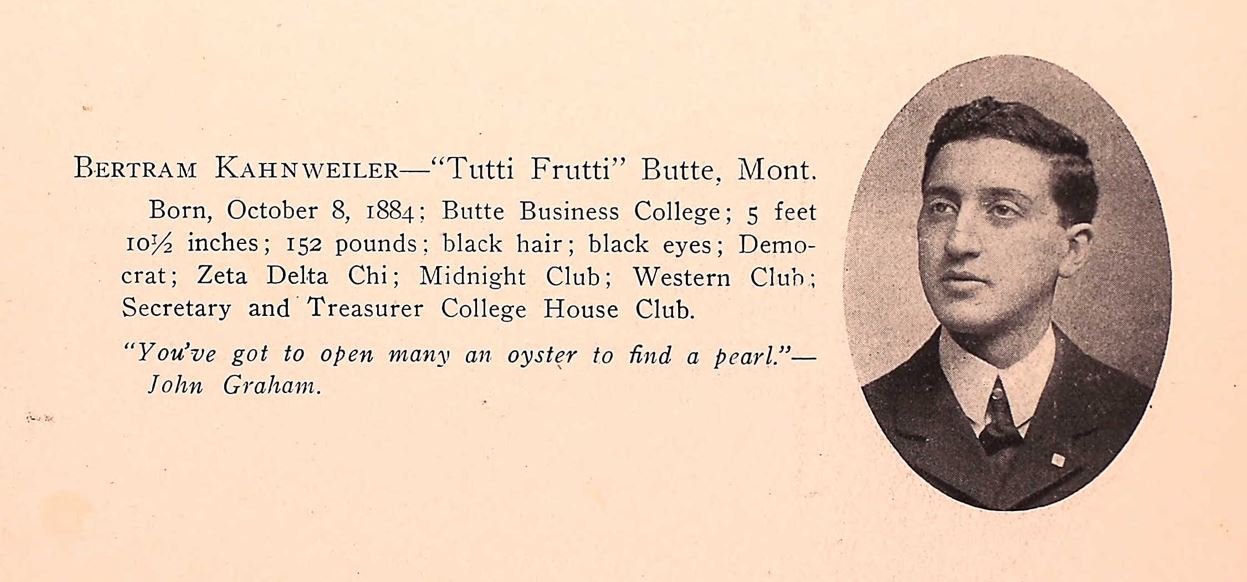 Above Image: Bertram Kahnweiler yearbook photo. Philadelphia College of Pharmacy, 1905.