Irwin Praeger (1918-2007) moved to Sumter, South Carolina in 1960 to oversee the Spectrum Fabrics plant there. Before he moved to Sumter, Praeger worked for Spectrum Fabrics in New York for seven years and attended the School of Textiles at New York University. In 1964, Praeger founded his own textile company, Per-Win Co., Inc. Originally located on West Liberty Street, the company, which employed about 20 people and produced up to 20,000 drapes per week, announced in 1965 its plans to construct a 12,000 square foot manufacturing facility at 20 Progress Street off U.S. Route 378. Upon its opening, the facility also housed a drapery outlet store. In 1971, the outlet store relocated to the corner of Sumter and Liberty Streets. The following year, Praeger founded Drapery Contracting Corp., which replaced Per-Win Co., Inc.
Main Image: Irwin Praeger, c.1964. Reprinted from The Item, June 22, 1964.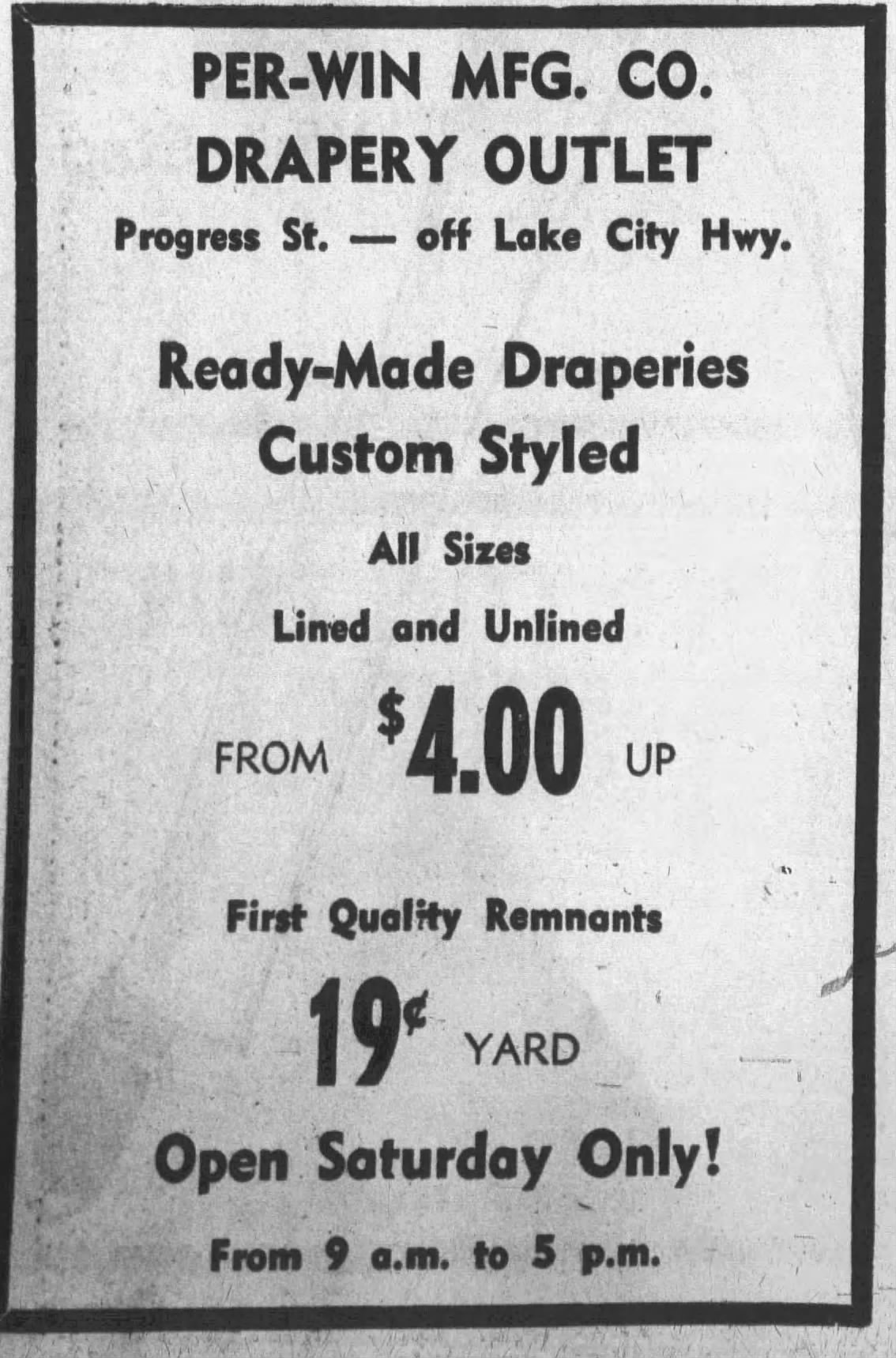 Above Image: Advertisement for Per-Win Co., Inc. outlet store. Reprinted from The Item, May 2, 1969.