According to his obituary, Abraham (1879-1941) and Rachel Addlestone (1880-1970) moved to Sumter from Charleston in 1929. There, Abraham quickly established Sumter Iron & Metal Co. Processing different types of metal and rubber, in addition to "junk" and animal hides for sale, Sumter Iron & Metal Co. started off on Pierson Street. By 1932, the business had moved its operations to 710 West Barlette Street, and at that time it mostly dealt in scrap textiles due to the low prices for scrap metal during the Depression. According to Nathan Addlestone, to help make ends meet during the Depression, his mother ran a grocery store in one of Sumter's Black neighborhoods until 1937. Later that decade, Sumter Iron & Metal Co. relocated to East Mary Street and was shipping scrap metal domestically as well as internationally to foreign powers like England, Germany, Japan, and Italy. Following Abraham's death in 1940, his son Nathan (1913-2001) took over operation of the business. With the United States' entry into World War II in December 1941, the federal government ramped up production of weapons, vehicles, and other necessities of war. To ensure a sufficient scrap metal supply, the federal War Production Board assigned quotas to scrap metal collectors across the county for how much scrap metal they needed to produce. One of the top producers in the southeast, Sumter Iron & Metal Co. was one of only two scrap metal companies in South Carolina to receive the war board's prestigious Scrap Producer Merit Award in 1942. After the war, Nathan founded Addlestone and Company, Inc., which continued the work of Sumter Iron & Metal Co., albeit on a much larger scale, at 520 East Liberty Street. By the time Addlestone and Company, Inc. was liquidated by Pittsburgh-based Steelmet Co. in the early 1960s, it was the largest scrap metal producer in the state.
Main Image: Sumter Iron & Metal Co. advertisement. Reprinted from The Item, June 14, 1942.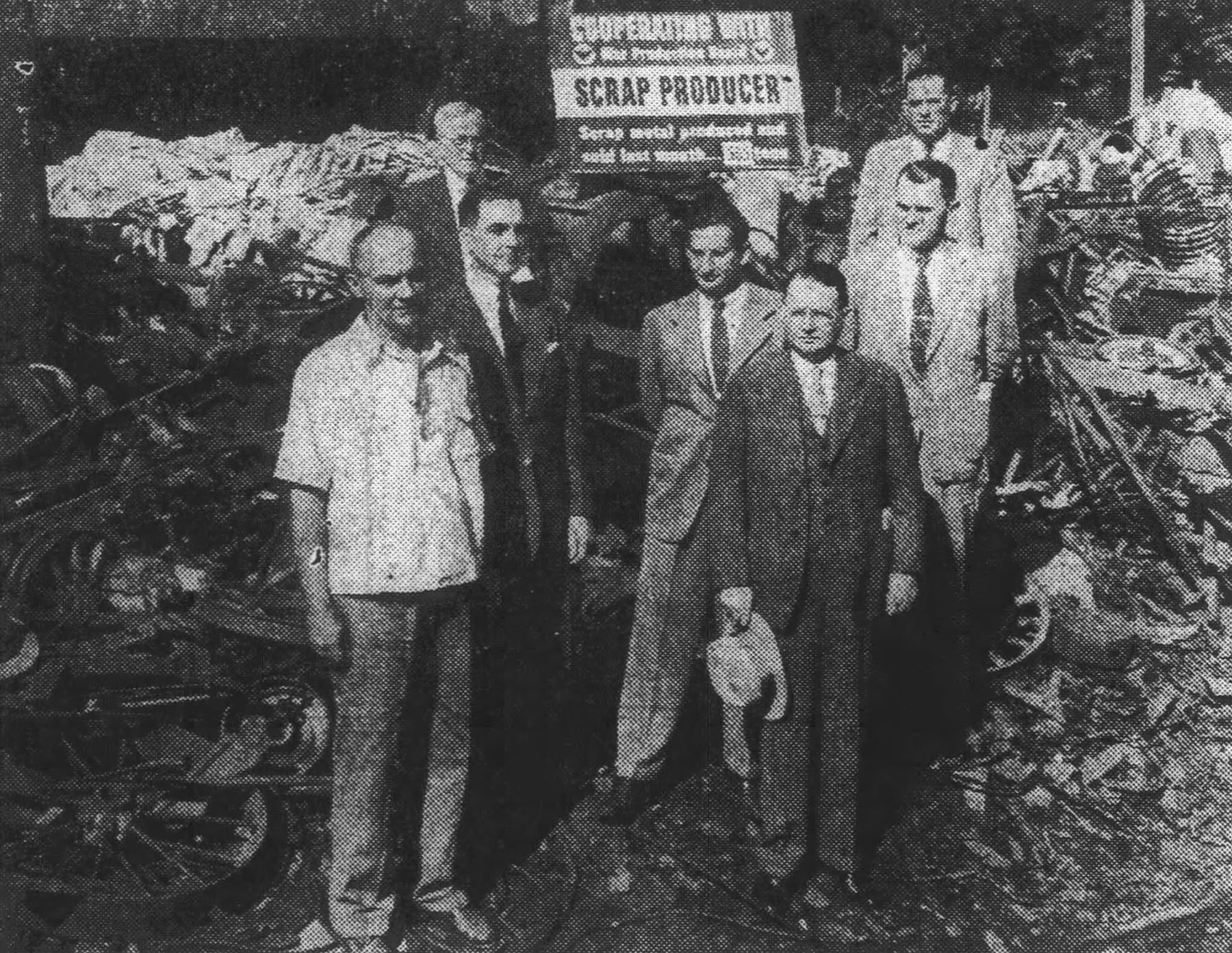 Above Image: Nathan Addlestone (second row, at center) receives the Scrap Producer Merit Award from H.G. Taylor (second row, at left), district chief of the War Production Board. Others pictured are Warren King (back left), chairman of the Sumter County Salvage Committee; Rudy DuBose (back right), salvage inspector; M.S. Boykin (second row, at right), chairman of the bottlers' drive; J.M. Eleazer (first row, at left), director of salvage collections in Sumter County; and Sumter mayor F.B. Creech (first row, at right). Reprinted from The Item, October 7, 1942.