Born in Sumter, South Carolina to grocer Victor H. Phelps (1865-1933) and Golda Brown Phelps (1869-1954), Herman M. Phelps (1892-1968) worked as a salesman in his father's store as a teenager. In 1915, he was working as manager of the newly opened Corner Cash Grocery in Sumter. This venture was short-lived however, as by 1917 Herman is recorded as being a traveling salesman for the Kellogg Toasted Corn Flakes Co. By 1920, he was working as a clerk in a grocery store, most likely his father's. By 1930, Phelps had moved to Chattanooga, Tennessee, where he was employed as a grocery salesman. In addition to his professional activities, Phelps served Sumter as a volunteer fireman during the 1910s.
Main Image: Corner Cash Grocery advertisement. Reprinted from The Item, September 16, 1915.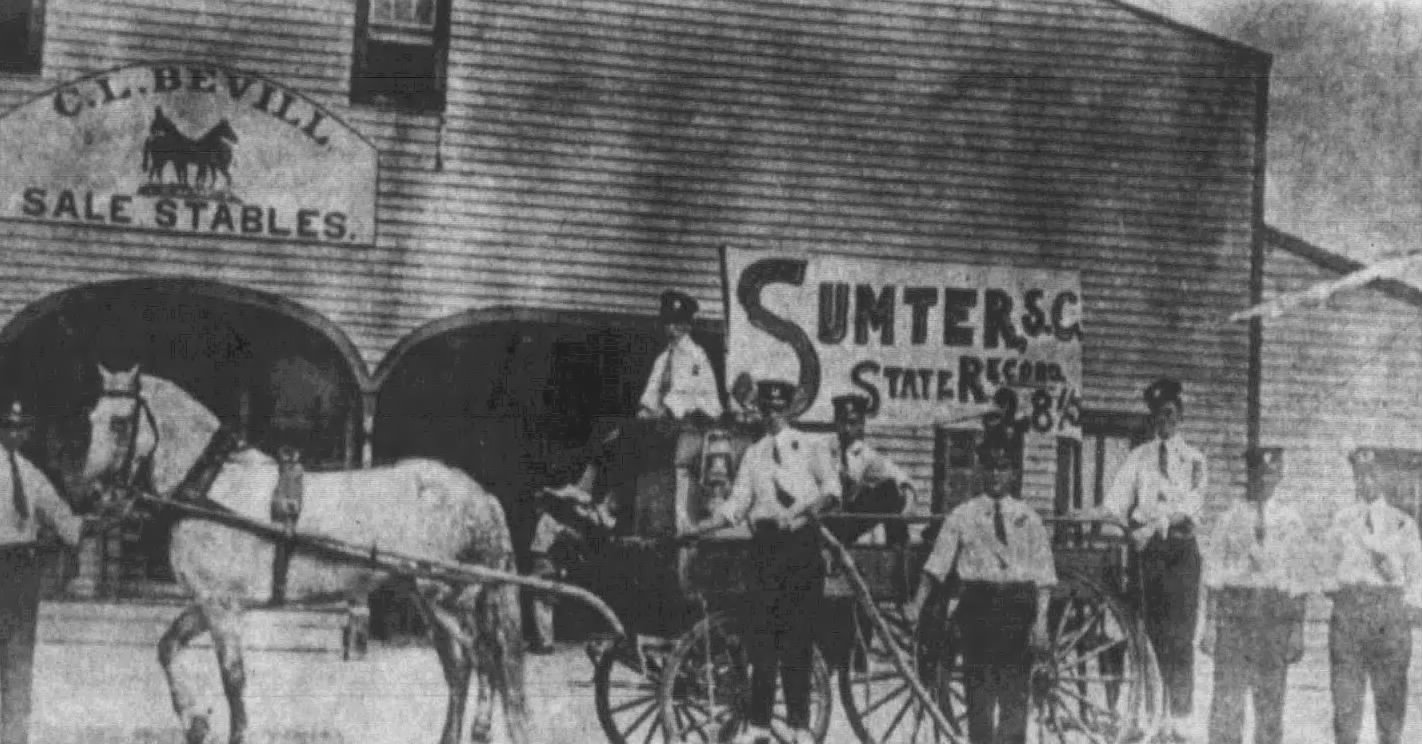 Above Image: Sumter volunteer fireman, 1913. Phelps is pictured fourth from left. Reprinted from The Item, September 10, 1976.