Ralph Tanenbaum (1921-2008) was born in Augusta, Georgia to Isaac "Harry" Tanenbaum (1896-1984) and Russian immigrant Pearl Levy Tanenbaum (1899-1988). Around 1932, Ralph's parents moved the family to Spartanburg, South Carolina, where Harry secured employment as a watchmaker for Rudolph Skalowski (1878-1950). By 1936, Harry opened his own business, Carolina Luggage and Loan Company, a pawn shop and jewelry store located at 115 West Main Street. During his youth, Tanenbaum worked as shoe salesman, before he joined his father's business in the early 1940s. After service in the army during World War II, Ralph returned to Spartanburg and married New Jersey native Selma Anderson (1924-2015). In 1955, the couple founded men's clothing store Tanny's at 135 North Church Street. In 1973, Ralph and Selma received news that their store would be demolished to make way for a public parking lot. The pair subsequently relocated the store to 101 East Main Street in downtown Spartanburg. Tanny's, which became known for the quality and affordability of its formal wear, closed its doors in 1982.
Main Image: Tanny's, c.1970. Courtesy Lee Tanenbaum.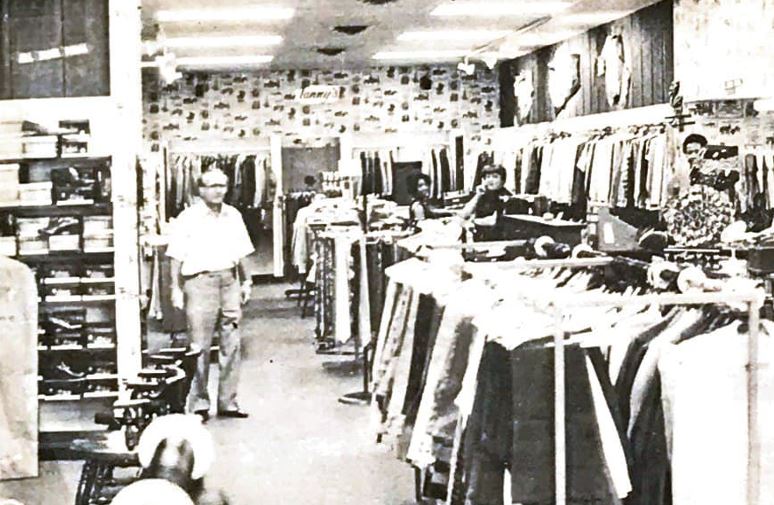 Above Image: Interior of Tanny's, c.1970. Courtesy Lee Tanenbaum.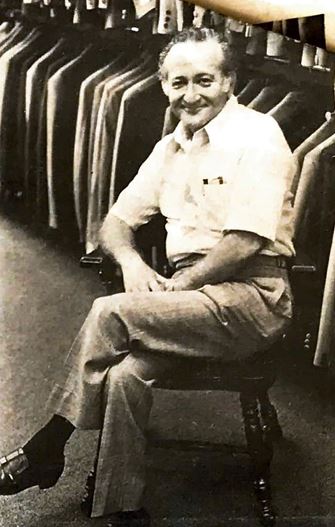 Above Image: Ralph Tanenbaum, c.1970. Courtesy Lee Tanenbaum.