In 1912, businessmen William Berg (1889-undetermined), Sam Myerson (birth/death undetermined), and Joesph Wynne (birth/death undetermined), founded The Wreck Store in Sumter, South Carolina. With their business making "rapid strides," the trio had a new, "modern department store" erected on South Main Street in 1914.1 Selling men's, women's, and children's clothes, shoes, and furnishings, The Wreck Store closed in 1922 and was replaced by William Berg's clothing and dry goods business The People's Mercantile Co.
1 "To Erect Modern Store," The Watchman and Southron, January 10, 1914.
Main Image: Advertisement for The Wreck Store that includes photographs of its founders. Reprinted from The Watchman and Southron, November 15, 1913.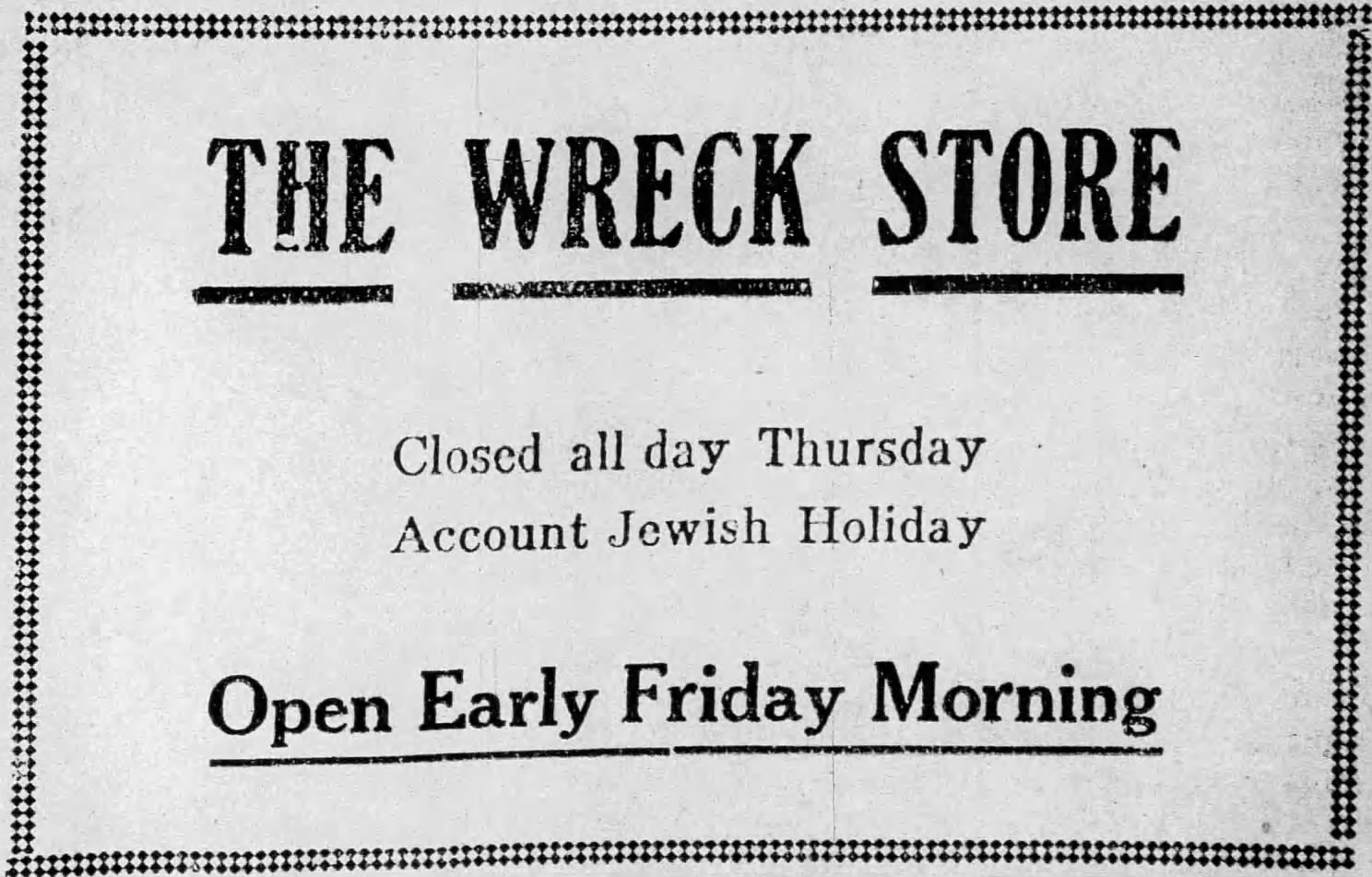 Above Image: Evidence that Berg, Myerson, and/or Wynne were Jewish comes from this advertisement printed in the The Item on September 27, 1916. It was common for Jewish merchants to print notice of their store closing for Jewish holidays.