Jacob Max "J.M." Ringel (1869-1941) was born in Rzeshow, Austria (present-day Poland) to Morris Ringel and Rachel Birnbaum Ringel. In September 1885, Ringel immigrated to the United States and settled in Georgetown, South Carolina. In 1895, Ringel married Minnie Fertel (born 1875). In 1896, the couple had their first child, Birdie, in New York and in 1898, their second child, Philip, was born in South Carolina. By 1900, Ringel was listed as a storekeeper living and working on Front Street in Georgetown. According to the family history of Philip Schneider, Ringel encouraged single, adult, Jewish male immigrants, such as Albert Max Schneider, to work for him in Georgetown, and he would assist them in finding a Jewish wife. From its origins around the turn of the 20th century until its closing in 1941, J.M. Ringel sold dry goods but notably focused its advertisements about shoes and clothing. In 1941, Ringel passed away and his business closed.
Above: Advertisement for the J.M. Ringel dry goods store of Georgetown. Reprinted from The Item of Sumter, December 6, 1918.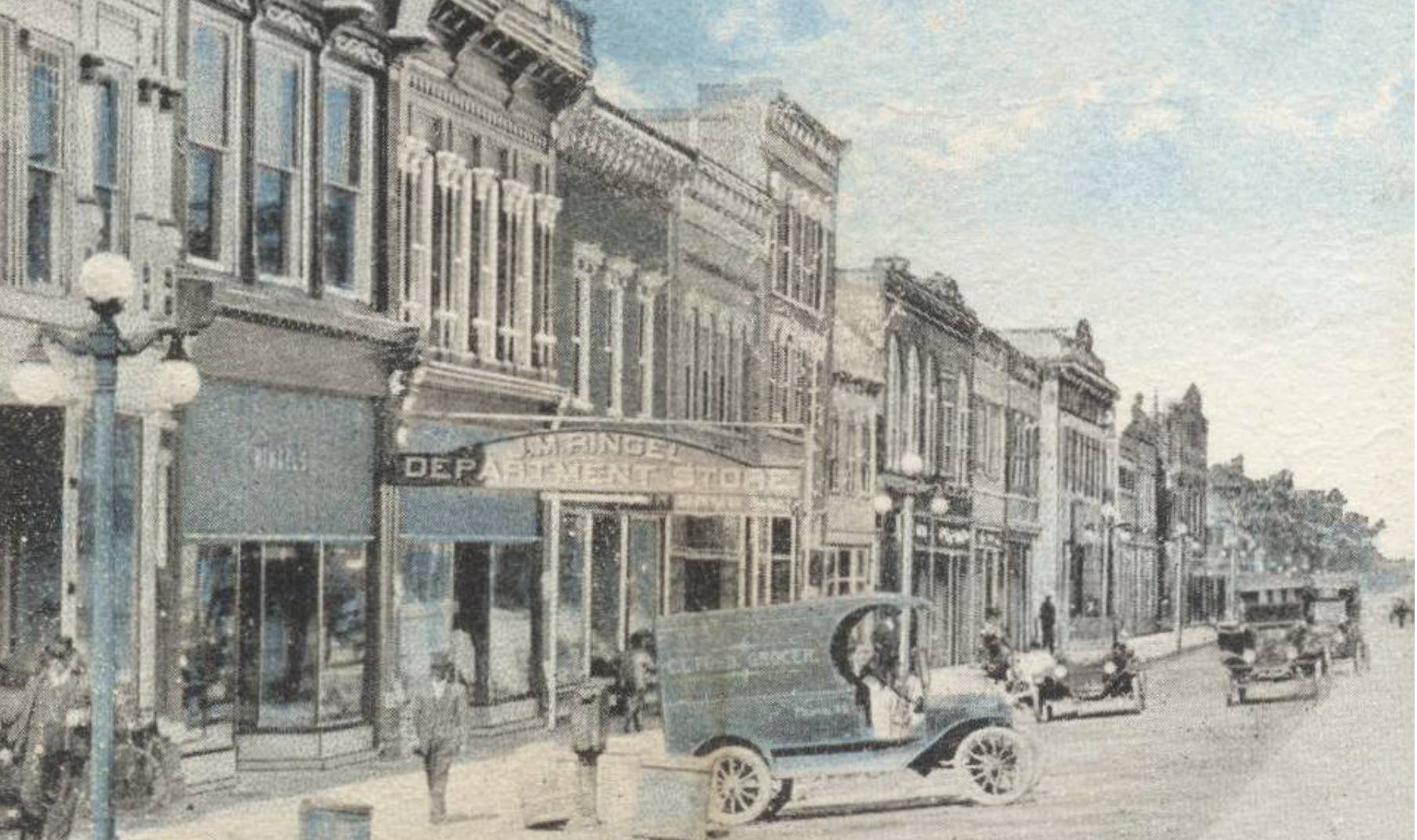 Postcard of Front Street showing the store of J.M. Ringel, ca. 1917. Image courtesy of the Georgetown County Digital Library.