Isadore "Itch" Kaplan (1915-1985) and his brother Abraham "Abe" Kaplan (1918-1980) were the two eldest sons of Samuel Kaplan (1888-1955) and Ida Kamenoff Kaplan (1884-1954). Samuel and Ida Kaplan were both Belarussian Jews who immigrated to the United States in 1903 and 1905, respectively. After marrying in New York City in 1908, Samuel and Ida Kaplan moved to Aiken County, South Carolina around 1908 or 1909 where Itch and Abe were born.
In September 1949, Itch and Abe established Kap's Restaurant in the store formerly occupied by Jones-George Electric Co. at 815 Laurens Street (present-day 151 Laurens Street SW). The restaurant served everything from short orders, to meals, to Kosher delicatessen. Kap's Restaurant would only last a few short years but not before the Kaplan family had embarked on another restaurant enterprise: Kaplan Plantation Dinner Room.
On 23 September 1953, Itch Kaplan announced he had leased the building on Hayne Street to the south of his Kap's Restaurant. Since both buildings shared walls, Kaplan planned on cutting a door behind the kitchen of his first restaurant to connect with the dinner room's building. After 1954, none of Itch and Abe Kaplan's eateries are mentioned.
Main Image: Advertisement for Kap's Restaurant, 1952. Reprinted from the Aiken Standard, October 31, 1952.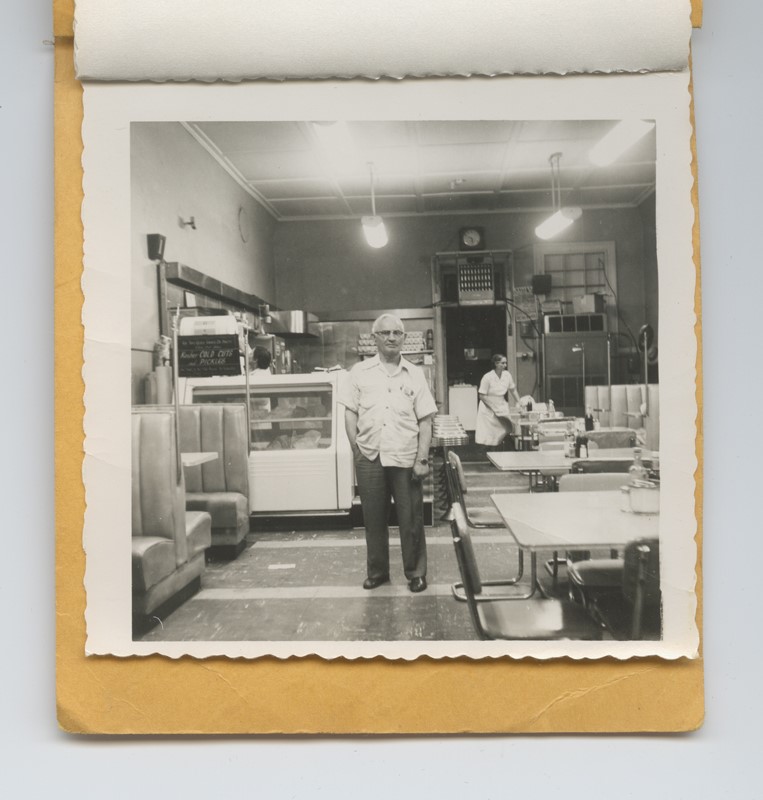 Above Image: Samuel Kaplan in Kap's Restaurant, c. 1952. Samuel worked as a cashier at Kap's Restaurant. Courtesy Ruth K. Kaplan.