On Christmas Day, 1940, the Sarsfield Supper Club opened in the former club house of Sarsfield Golf Club on Mill Street in Camden, SC. Available for "private parties, organization dances, dinner parties, and afternoon tea gatherings," Sarsfield Supper Club was described as "one of the finest in appointment and service in the South." The club's interior featured a two-tone ivory finish with red leather and monel metal trim, a 2,000 square foot dance floor, a dining room and tearoom, and a glassed-in sun parlor. Owned by brothers Carl (1905-1961), Leon (1900-1976), and Elihu Schlosburg (1908-1981), the Sarsfield Supper Club remained a Camden landmark until 1951.
Main Image: Sarsfield Supper Club advertisement. Reprinted from The Camden Chronicle, December 7, 1945.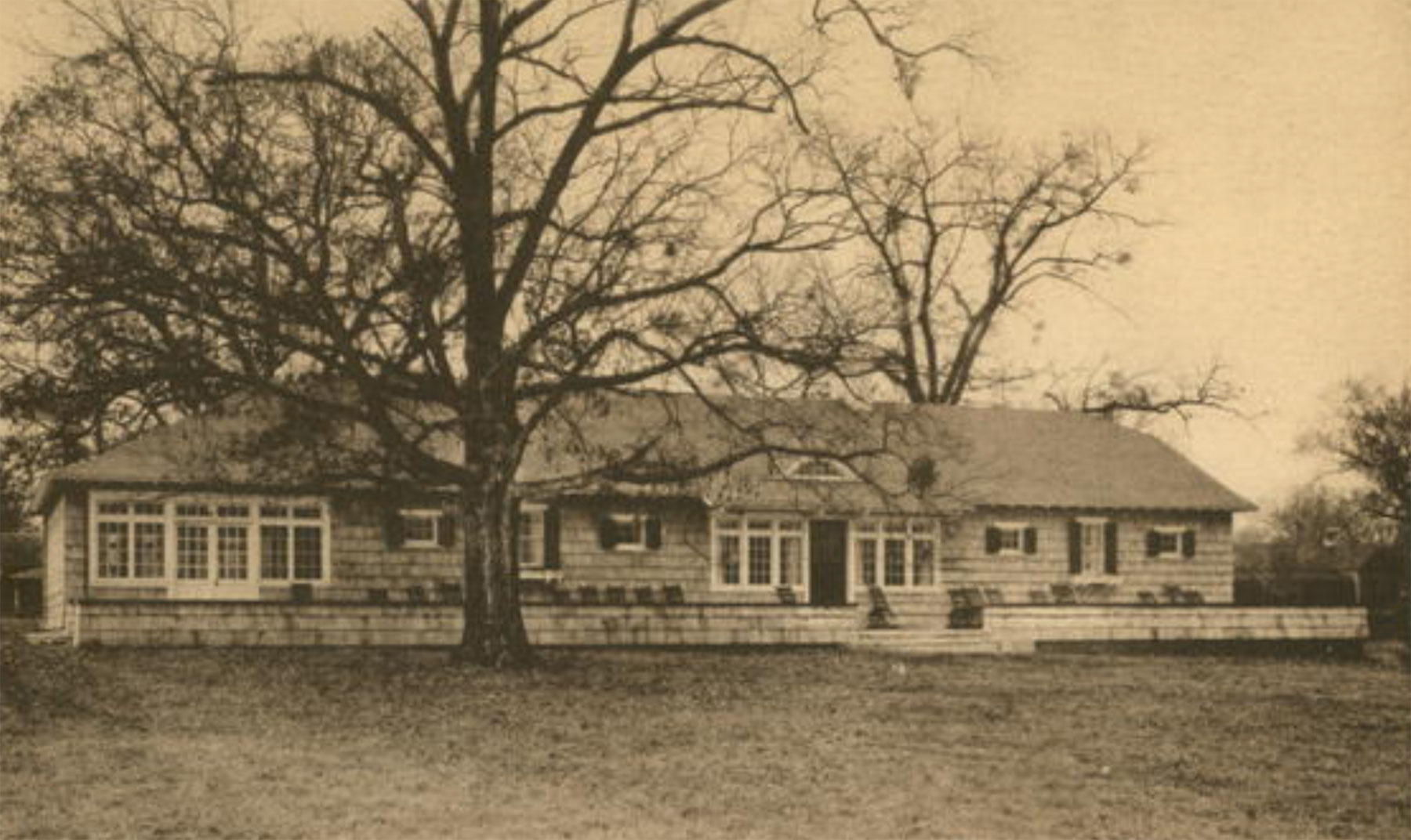 Above Image: The former Sarsfield Gold Club, c.1930s. Private collection.